Blog
What's on the colored mind?
Subscribe to posts
(Event for two sessions. Link now retired. -JHT 2018-02-18)
Youth Workshop: D.I.Y. Photoshop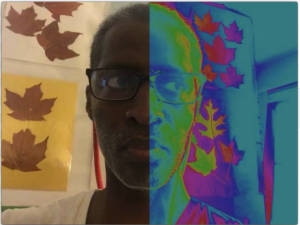 4 Sessions – Saturdays, Starts Feb 3. 11:00 AM – 1:00PM
Location(s): 
Scribe Video Center
4035 Walnut St.
Philadelphia, PA 19104
Have you ever wondered how snapchat filters work? Or those Photo Booth effects? Photo manipulation is a huge part of our 21st century culture. And coding literacy is a core skill at this point. Don't take for granted how simple it is to click a button to make a photo black & white or pixelated or colorized. In this workshop you will learn the basic mechanics behind photo editing in a "do it yourself" approach. 
John Henry Thompson's coding language is the predecessor of Flash & JavaScript. Learn from the originator of photo filters. It is an exciting and accessible way to learn "do it yourself" photo editing.
Cost: 
$25, $10 Scribe Member's Family
| | |
| --- | --- |
| | What a fabulous collaboration with the inimitable, computer scientist, engineer and inventor John Henry Thompson at New York University's ITP Program at Tisch School of the Arts. SO exciting to learn about JT's newest invention - DICE:- an open source platform under development to enable the creation of interactive art. DICE will unlock the power of your devices and enable them to communicate with each other in ways limited only by your imagination. Come join the revolution! Collaborators wanted.  |
| | |
| --- | --- |
| "the most effective way to solve problems was to augment human intelligence and develop ways of building collective intelligence" | |
| | |
| --- | --- |
| Philly company digitizes 25,000 old records and they're free to download | |